Host, TV personality, storyteller, journalist, visionary, influencer. Tahitian dancer, dog lover & world traveler. Connect with Jobeth and discover more about NBC LX's newest host.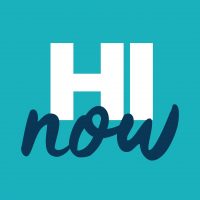 The Inside Scoop on Jobeth
Affable, compassionate and ambitious. This is how Jobeth's family and friends would describe her. But of course, she is more than that…
Born in Long Beach, CA. Raised in San Diego.
Navy baby. Youngest of 3.
Staying involved and active has always been a part of Jobeth's lifestyle. At the age of 8, Jobeth began taking Hula, Tahitian and Philippine Folk dance classes and quickly fell in love with performing onstage and entertaining crowds. Jobeth also played sports growing up including basketball and softball. Today, you will still see her performing and competing in Tahitian dance.
In 2011, Jobeth graduated from San Diego State University with a Bachelor's in Communication and Public Relations. Shortly after, she started her journey in broadcast journalism — saying goodbye to the Westcoast and hello to the Midwest.
After spending nearly 4 years in Nebraska, learning the ropes and climbing the ranks — fulfilling roles as producer, multimedia journalist (MMJ), reporter and anchor — Jobeth made a move to the Aloha state, which she considers her second home. 
She joined the Hawaii News Now (KGMB/KHNL) team in 2016 as a general assignment reporter and went on to cover monumental stories like former President Barack Obama's final run in the White House and the homecoming of Hokule'a, the Polynesian voyaging canoe, after its 3-year worldwide journey.
In early 2018, Jobeth transitioned into the host/producer of HI Now (pronounced "Hawaii Now") and helped launch a new lifestyle content program that would revolutionize the way people viewed advertising. After only one year on air, Jobeth and her team at HI Now were nominated for an Emmy in 2019.
Today, you can catch Jobeth hosting NBC's newest network, called NBC LX — a platform that is redefining news and focusing on the story, rather than the headlines.
And this is only the beginning….
So stay tuned, ride the wave and stay connected with Jobeth.